How to Be a Witness in Trial Court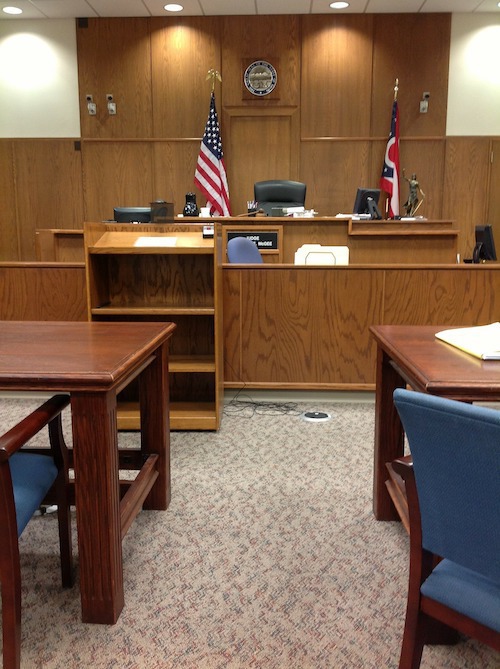 Testifying at trial is intimidating, particularly the first time you take the stand. As long as you're prepared, you have nothing to fear. Most states forbid lawyers in small claims court, so your case will probably be heard in a regular trial court. Although the general procedures of a trial court are the same as small claims court, more formalities must be observed in trial court.
As with small claims court, you should dress for success, and use body language that projects confidence. Your professional appearance and demeanor improve the odds that the judge will believe your testimony. In a typical business trial, conservative dress and muted colors such as navy blue or charcoal grey work well. In order to establish your position as a credit executive, you should wear a suit. Other witnesses who have lesser roles within your company may be able to dress more casually, but you don't have that luxury. You should also be cautious to not wear too much bling.
Some additional tips we recommend to ensure your experience as a trial witness goes smoothly include:
Talking to your attorneys before trial can help prepare you for court. They may even be willing to walk you through the testimony itself.
Listen carefully! During a trial, while a defense witness is testifying, it's helpful to take notes describing your thoughts and observations.
Answering questions in court. Some of the questions your attorney may ask may seem unnecessary, but they're foundation questions that the attorney must ask in order to introduce evidence or to make a particular point to the court.
Offering documents into evidence. When introducing evidence, your attorney must follow requirements set forth in court rules and the rules of evidence. Your lawyer may ask you questions intended to lay down a foundation (a legally sufficient basis) for the admission of an exhibit into evidence.
Handling cross examination. On cross-examination, an attorney wants to lead you into making admissions that are harmful to your case, to embarrass you, to show that you're ignorant, incompetent, biased, not to be trusted, and so on.
We Specialize in Debt Collection!
At Muller, Muller, Richmond, & Harms, P.C., our debt collectors in Michigan can help you build a strategy customized to fit your business needs. We want to ensure you receive the best possible outcome in pursuing your case.
Since 1961, our top-rated lawyers have been dedicated to professionally and aggressively pursuing the money you're owed in a straightforward, ethical manner. With offices in Birmingham and Grand Rapids, we handle claims against debtors located in Michigan, even if you are located out of state or out of the country.
Take the First Step! Our Debt Collectors in Michigan Can Help You!
If you need help settling a debt owed to your business by a debtor in Michigan, contact our experienced debt collectors in Michigan.
Let our experts handle all the work for you! Fill out the information form on our "Contact Us" page, or give us a call at 248-645-2440, to ask questions and figure out your next steps. Don't let the money owed to you go away – get started today! We look forward to hearing from you!