Resolving Disputes: Asking, Then Listening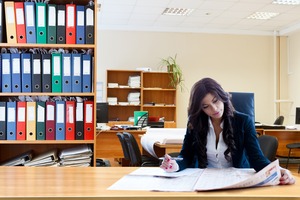 Do you have difficult customers who complain often?
How can you resolve such disputes quickly?
When a customer has a complaint, sometimes the best way to get the information you need is to ask a simple question: "What seems to be the problem?" You then must listen carefully and analytically to your customer's response.
If the customer's answer is too vague or general to deal with effectively, ask follow-up questions that require specifics. Consider the following examples of common customer objections and ways to respond to them:
The customer says: "The salesperson messed up the order."
You need to inquire:
Which salesperson? Ask for the salesperson's name and other pertinent information, such as what office the person works in, so you can track them down for comment.
What does "messed up" mean, exactly? Get specifics of the conversations or representations, so you can figure out how to respond to and overcome the objections.
What invoices are in question and what specific issues are being raised in relation to each of those invoices?
The customer says: "I didn't get what I ordered."
You need to inquire:
Get details about what the customer ordered and what they received.
Do you have a copy of your purchase order?
What exactly was received? Were items missing, or were incorrect items substituted?
The customer says: "Your billings are messed up" or "I've been overcharged."
You need to inquire:
What exactly do they mean? Make inquiries to turn this from a vague complaint to specific objections about specific billings. For example, was the customer billed twice for the same order? Did you forget to credit them for a returned shipment? Was the price of the order misquoted?
Which invoices are you referring to? Get the information you need to verify the complaint, track down any error, and either fix any wrongdoings or establish that their objection isn't valid.
Your goal is to get specifics, because the details you get from your customer help you resolve the dispute more quickly. Continue to listen to the customer's answers and make notes as you listen. Those notes will prove invaluable as the dispute resolution process evolves.
Collection Services in Michigan
Is your customer refusing to pay even after multiple requests?
You may need collection services.
At Muller, Muller, Richmond, & Harms, P.C., our attorneys specialize in debt collection services in Michigan. We can help you build a strategy customized to fit your business needs. We want to ensure you receive the best possible outcome in pursuing your case.
Fill out the information on our "Contact Us" page or give us a call at 248-645-2440 for collection services in Michigan.