Spotting a High-Risk Customer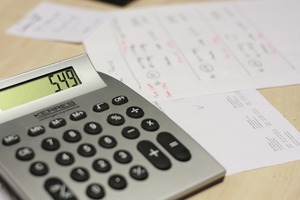 Are you considering extending credit to a customer?
Do you want to prevent collection headaches?
Regardless of how much profit you have built into your products or services, some customers pose too much risk and should not get credit. So, what does a high-risk customer look like?
Here are the biggest warning signs:
Balance sheets: The customer's balance sheets and operating statements show a declining net worth.
Operating statements: The operating statements reflect a downward trend in sales or profits, or both.
Credit reports: The credit report shows deterioration in their payment habits. For example, a customer that used to pay in 30 days now pays in 60 days.
The five Cs of collection: The owners have a history of misleading statements, broken promises, or a bad track record in their other business ventures. Customers who aren't worthy of your trust also aren't worthy of credit.
Past transactions: Their history with you is spotty or outright bad – maybe the owners have lied, paid late, or bounced a check.
Days sales outstanding (DSO): DSO gives you quick insight into how a customer manages their cash flow and how long you're likely to have to wait for payment.
Unexpected events: Be on the watch for events that affect a customer or your industry, or even for general economic trends that may impact your customers' ability to pay.
Bankruptcy: Extending credit to customers who have filed bankruptcy but are allowed to continue in business is very risky. Don't forget, the customer wouldn't be in bankruptcy if they didn't have serious financial problems.
In Need of Collection Services in Michigan?
Has one of your high-risk customers become a debtor? We can help! With offices in Birmingham and Grand Rapids, we handle claims against debtors located in Michigan, even if you are located out of state or out of the country.
Fill out the information on our "Contact Us" page or give us a call at 248-645-2440 for collection services in Michigan.