Making One Final Demand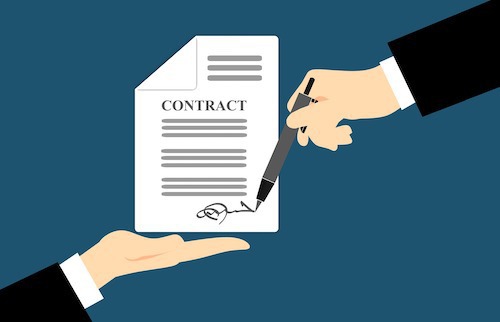 Are unpaid invoices making you frustrated?
Are your debtors failing to take their debts seriously?
Do you need help coming up with a debt collection strategy?
Debt collectors know there are many consequences if a debt is ignored: ruined credit ratings, loss of assets, wage garnishments – the list is endless! There comes a point when it becomes apparent that your debtor fails to take your collection efforts seriously, or when they break every promise of payment. Making further collection demands beyond that point is probably useless.
Which actions should you take next?
Should you write the account off as a bad debt?
Should you place the debt with a third-party collection agency and hope that it has better luck than you did?
Is it time to file a lawsuit against the debtor?
Whichever approach you choose, your collection is entering another phase. There's just one last thing to do: issue your final demand notice.
How to Make One Final Demand!
Make no mistake: you've made your decision. The only thing your debtor can do to change that is pay in full.
Your final notice is only effective if the debtor believes it! Make no threat that you don't fully intend to carry out. If you want to get paid, make all attempts strong and confident with evidence to back up your story.
If you plan to use a collection agency, you may want to name the agency in your final demand letter: "If we fail to receive payment in five days, we will be placing this account with our collection agency, [name of collection agency], for further action on the account."
We Specialize in Debt Collection!
At Muller, Muller, Richmond, & Harms, P.C., our debt collectors in Michigan can help you build a strategy customized to fit your business needs. We want to ensure you receive the best possible outcome in pursuing your case.
Since 1961, our top-rated lawyers have been dedicated to professionally and aggressively pursuing the money you're owed in a straightforward, ethical manner. With offices in Birmingham and Grand Rapids, we handle claims against debtors located in Michigan, even if you are located out of state or out of the country.
Take the First Step! Our Debt Collectors in Michigan Can Help You!
If you need help settling a debt owed to your business by a debtor in Michigan, contact our experienced debt collectors in Michigan.
Let our experts handle all the work for you! Fill out the information form on our "Contact Us" page, or give us a call at 248-645-2440, to ask questions and figure out your next steps. Don't let the money owed to you go away – get started today! We look forward to hearing from you!