Knowing the Basics for Turning a Judgment into Cash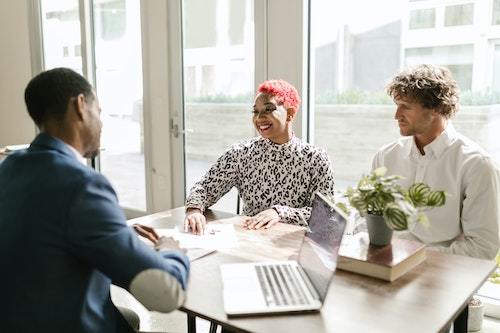 Over the course of collecting accounts, you find debtors who pay the moment they receive your first letter or phone call, as well as debtors who won't pay and who constantly test you to see how hard you'll pursue the collection. If you have to get a judgment, you already know you're not dealing with an easy case. If your debtor can afford to pay you but chooses not to pay, he or she will probably avoid paying until no alternative remains. But from the time you obtain a judgment, you gain some real advantages over your debtor.
Judgements get placed on the debtor's credit reports. A judgment is a public record that's reported to credit bureaus such as Equifax, Experian, and TransUnion. An unpaid judgment is a significant black mark on your debtor's credit history.
The statute of limitations is less of an issue. Every state allows you a period of years, usually six to ten, to collect a judgment. If you can't collect the judgment during that period, most states permit you to renew a judgment one or more times.
The judgment accumulates interest at your state's legal rate of interest. After you have a judgement, you can automatically add interest to the judgment debt. The amount of interest is set by law and is updated periodically. You can also add many of the costs associated with your efforts to collect the debt. You should be able to find out the judgment interest rate for your state from the court clerk.
Your judgment is a legally enforceable court order. You gain access to a new set of post judgment remedies, tools available through the court that can help you collect the judgment, including the right to compel the debtor to testify about his assets under oath and the ability to get court orders allowing you to seize or sell some of the debtor's assets.
We Specialize in Debt Collection!
At Muller, Muller, Richmond, & Harms, P.C., our debt collectors in Michigan can help you build a strategy customized to fit your business needs. We want to ensure you receive the best possible outcome in pursuing your case.
Since 1961, our top-rated lawyers have been dedicated to professionally and aggressively pursuing the money you're owed in a straightforward, ethical manner. With offices in Birmingham and Grand Rapids, we handle claims against debtors located in Michigan, even if you are located out of state or out of the country.
Take the First Step! Contact a Debt Collector in Michigan Who Can Help You!
Is your case too complex to handle on your own? If you need help settling a debt owed to your business by a debtor, contact an experienced debt collector in Michigan who handles debt collection.
Let our experts handle all the work for you! Fill out the information form on our "Contact Us" page, or give us a call at 248-645-2440, to ask questions and figure out your next steps. Don't let money owed to you get away – get started today! We look forward to hearing from you.