Using Public Records and Directories to Find Your Debtor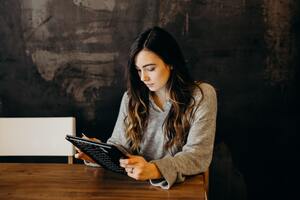 Having trouble locating your debtor?
Government and public directories can aid in your skip tracing endeavor. Many federal, state, county, and local records are now available online, usually for free and without requiring a password. Finding these sites can take a bit of digging, and some states and counties offer more than others, but sometimes you'll find a real goldmine.
Public records may be available through government websites or through the old-fashioned means of going to a government office and either searching records yourself or asking a clerk to search them for you.
What Different Levels of Government Can Provide:
Federal Government: You can access federal courts through US Courts.gov. You can obtain court records, including bankruptcy records, through Pacer. The American Bankruptcy Institute can provide bankruptcy case opinions for a fee.
State Government: The state may be able to provide

Records of corporations, limited liability companies, and other legal entities
Driving records (often only available for specific purposes)
Boat and vehicle registrations (sometimes not accessible by the public)
Criminal record information (confirmation of whether a debtor is incarcerated, sometimes complete with a debtor's photo)
Workers' compensation data
Licensing information for nursing homes and many other types of businesses
Records such as Uniform Commercial Code (UCC) liens

County Government: The county can provide information on assumed names, real property, licenses, court records, partnership registrations, UCC liens, and other vital information.
Local Government: You can find local court records, including suits and judgements at the local level, plus real estate ownership and property taxpayer information.
What You Can Find from Public Records
UCC Filings: Reveal whether other creditors have filed claims against your collateral, granting them a security interest and notice to you that you may not touch.
Business and Profession Licenses: Reveal whether the business or its principals are properly licensed in their field or profession, and may also reveal disciplinary history.
Judgements: Reveal outcome of litigation between parties involving your debtor and the amounts due under any judgements. If you find out that your debtor has several unsatisfied judgements, you may end up standing in line behind these judgement creditors when you try to collect. This knowledge may lead you to determine that litigation is not the optimum strategy.
Active or Inactive Corporate Status: Allows you to determine whether the company is active and therefore viable to collect against.
Annual Reports: Tell you the names, and sometimes the residential addresses, of the principals of the organization.
Real Property Holdings: Reveal what real estate is listed in the corporate debtor's name.
Personal Property Holdings: Reveal motor vehicles, heavy equipment, boats, and all other non-real-estate assets typically licensed with the state.
Debt Collection Services in Michigan Since 1961!
Since 1961, our top-rated lawyers have been dedicated to professionally and aggressively pursuing the money you're owed in a straightforward, ethical manner. With offices in Birmingham and Grand Rapids, we handle claims against debtors located in Michigan, even if you are located out of state or out of the country.
If you want to use debt collection services in Michigan, your first step is easy. Fill out the information form on our "Contact Us" page, or give us a call at 248-645-2440, to ask questions and figure out your next steps. Don't let the money owed to you go away- get started today! We look forward to hearing from you.