How to Use Effective Invoicing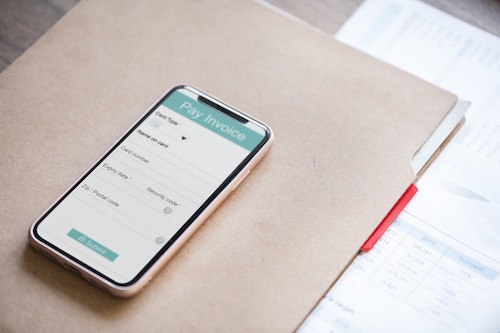 Do you consistently use invoicing in your business?
Are your invoices effective?
Is your invoicing failing to do the trick?
When considering what to include on an invoice, put yourself in your customer's position. Ask yourself what questions you'd want answered before you pay the bill. For example, wouldn't you want to know what the bill is for, what dates are covered, who provided the goods or services described on the invoice, and the total amount due? Assuming you're a good bill payer, after your basic questions have been answered, you probably submit your payment.
How to Create an Effective Billing Strategy
To make things easy, we recommend that your invoices include the following to be effective:
Name and address of your company.
Separate address where bills are paid (if applicable).
Date of the invoice.
Your customer's name.
Your customer's account number.
Your customer's PO number.
Product or service description.
Total owed.
Statement that goods are to be inspected promptly.
Statement of your policy for the return of goods.
Due date.
Statement on charging interest.
It's good business practice to also include contract terms such as return policies and interest charges. However, new contract terms introduced for the first time on an invoice are generally not binding on your customer. Although invoices typically describe various terms of sale, such as requiring your customer to promptly inspect the item for damage or pay interest if the invoice falls delinquent, courts typically don't consider the invoice to be any sort of contract; they often regard it as nothing more than a bill.
Invoicing Promptly
Virtually no customer has only one bill to pay, and there's only so much money to go around. Your ultimate goal is to have your invoice scheduled promptly for payment. Best practice: have your salesperson issue an invoice at the same time you provide goods or services to your customers, rather than issuing it by mail. This can be very effective!
We Specialize in Debt Collection in Michigan!
Since 1961, Muller, Muller, Richmond, & Harms, P.C. has excelled in the collection of debts owed within the state of Michigan. Over more than a half-century, we have earned - and sustained - a reputation for being aggressive, yet straightforward and ethical. It is this manner of operating that has brought our offices in Birmingham and Grand Rapids clientele from all 50 states, and around the world. And it is because our top-rated attorneys work with you to create a strategy customized to meet the very specific needs of your business that we consistently achieve the best possible outcomes for our clients.
Take the First Step! Our Attorneys for Debt Collection in Michigan Can Help You!
Let our experts handle all the work for you. To get information on debt collection in Michigan, and determine your next move, fill out the Information form on our "Contact Us" page, or call us at 248.645.2440. Don't let the money owed to you get away – get started today!
We look forward to hearing from you.