Cost Considerations: Should You Write Off a Debt Instead of Turning it Over to a Collection Attorney?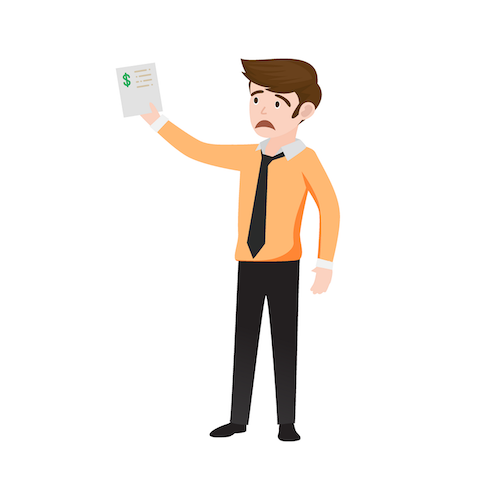 Why should you pay $100 to collect $50? Good question. It doesn't make sense to overspend when collecting accounts receivable. The costs of collection should never exceed the receivable's full value.
If your case goes into litigation, you incur collection costs in addition to the fee payable to your collections professional. Lawsuits cost money, so be sure to discuss your litigation budget with your law firm before the lawsuit is filed. Filing fees may be modest in small claims court but may amount to hundreds of dollars, depending on the claim's size and the court used. Additional fees associated with litigation include witness fees, deposition costs, and transcript costs.
You may incur costs beyond your collector's fee in other special situations, such as:
Bankruptcy – the debtor files for bankruptcy and due to the nature of your claim, rather than filing a simple claim, specialized litigation becomes necessary.
Liens – you need to foreclose on a lien.
Defense of counterclaims – your debtor files a counterclaim to your collections suit, and you must pay the costs and fees of defending against that suit.
At Muller, Muller, Richmond, & Harms, P.C., we work on a contingency fee basis. There is no fee unless we win! To learn more about our contingency fee, contact us today.
Don't Wait Too Long to Collect!
According to Michigan debt collection laws, "for most collection actions, there is a specific period of time during which a creditor may pursue the collection of a debt. In Michigan, the filing of a breach of contract and/or open account action, for default of a credit card agreement, for example, must be done within the 6-year Statute of Limitations. MCL §600.5807(8). The relevant date for determining when the six-year Statute of Limitations begins to run is the date of the last activity on the account, whether it be a purchase or a payment made."
Collection Company in Michigan Fight for Your Creditors' Rights!
If you run out of time to file a lawsuit before the statute of limitations runs, you may lose your legal rights to recover your receivable. To protect your creditors' rights, contact one of the most experienced collection companies in Michigan today at (248) 645-2440 for an effective resolution to your collection matters. Let the experts worry about your collections, so you have more time to focus on growing your business