Default Contract Provisions that Can Help You Get Paid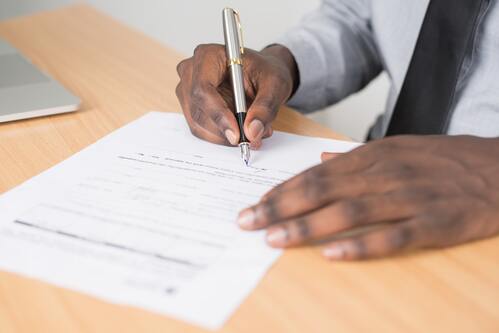 Do your customers come up with excuses to not pay?
Are your contracts weak?
When you draft a contract, you should incorporate standard clauses that clarify your intentions and simplify your life in the event of disputes or litigation.
Clauses you normally want to include are:
Acceleration – A provision that causes any balances payable on an installment plan to become immediately due in the event of a default.
Automatic Renewal – A clause that says the contract will renew for an additional term if the buyer doesn't cancel by a specified deadline. For example, the contract may renew in one-year terms if written notice to terminate the contract is not received at least 60 days before the expiration of the current term.
Choice of Law and Venue – Include the location where any litigation will occur, and what state's laws are to be applied to interstate transactions.
Costs of Enforcement – A clause providing for recovery of reasonable collection costs and attorney fees in the event of a default.
Damaged Goods Handling – Procedures for handling, returning, or replacing damaged goods.
Dispute Resolution – Whether the parties must participate in alternative dispute resolution, such as mediation or arbitration, before resorting to litigation, and under what terms.
Form Selection – When the terms of your forms conflict with theirs, whose forms govern.
Interest – A provision for interest on any past-due balance.
Returns – How and when returns may be made.
Shipping – Covering issues including who pays for shipping and who's responsible for any risk of loss during the shipment, prior to delivery.
Include a statement of what happens if the debtor defaults in your agreements. For example, promissory notes typically provide for payment in installments, but the debtor loses the right to make installments on the remaining balance if they default. The balance has accelerated, and the entire amount becomes immediately due.
Contact Muller Law Firm for Collection Services in Michigan
Ready to get the money you deserve?
At Muller, Muller, Richmond, & Harms, P.C., our attorneys specialize in debt collection services in Michigan. We can help you build a strategy customized to fit your business needs and ensure you receive the best possible outcome in pursuing your case.
Fill out the information on our "Contact Us" page or give us a call at 248-645-2440 for prompt collection services in Michigan.