Why Negotiating Could Be a Smart Move!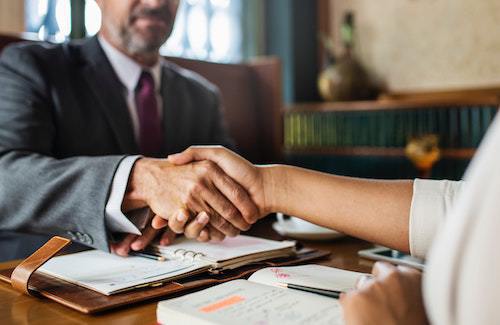 Are you looking for smart moves when it comes to negotiation?
Want to create a win-win for everyone involved?
Would you rather get something rather than nothing?
In today's uncertain, fast-paced business world, good negotiating skills are an essential part of a successful credit and collection policies. Keep the following goals in mind as you put your best foot forward in the negotiation process:
Preserve goodwill. Negotiation helps you preserve goodwill, break down communication barriers, and arrive at a new account balance that your debtor will pay on an agreed date.
Create a win-win result. Although negotiation may reduce the amount of money you receive, the compromise helps maintain relationships with debtors who are acting in good faith while getting you paid.
Take what you can get. Getting something is better than nothing, and taking less than you show on your ledger is not a sign of weakness. Indeed, when debtors are unable or unwilling to pay you in full, negotiating can be a sign of business maturity. Even when there's no dispute as to the amount owed, negotiation can help you get paid by a debtor who has little money to disburse among numerous creditors before it runs out.
Know when it's time to move forward. Sometimes you must be flexible in your negotiations. Use your authority to make deals and be willing to concede on issues even though you'd rather not. Sometimes litigation is not an option, and the debtor refuses to budge. Settling for less than you deserve may be better than having the account remain open and unresolved indefinitely.
We Specialize in Debt Collection in Michigan!
At Muller, Muller, Richmond, & Harms, P.C., our attorneys specialize in debt collection in Michigan. We can help you build a strategy customized to fit your business needs. We want to ensure you receive the best possible outcome in pursuing your case.
Since 1961, our top-rated lawyers have been dedicated to professionally and aggressively pursuing the money you're owed in a straightforward, ethical manner. With offices in Birmingham and Grand Rapids, we handle claims against debtors located in Michigan, even if you are located out of state or out of the country.
Hear Our Client Success Stories:
"We've dealt with Barbara Ann Muller-Wilson for over 15 years. She has been collecting debts for our business, no matter what the dollar amount. I trust her recommendations completely when asked for advice. She is a pleasure to work with."
Debbie, Grand Rapids, MI
"I have worked with the Muller Firm for over 20 years. There's no firm better in the commercial collection business!"
Richard, Birmingham, MI
"John always goes the extra mile, going above and beyond! I wanted to make sure to tell you thanks for the fine work and continued support."
Robert, Birmingham
Take the First Step! Our Attorneys for Debt Collection in Michigan Can Help You!
If you need help settling a debt owed to your business by a debtor in Michigan, contact an experienced attorney who handles debt collection in Michigan.
Let our experts handle all the work for you! Fill out the information form on our "Contact Us" page, or give us a call at 248-645-2440, to ask questions and figure out your next steps. Don't let the money owed to you go away – get started today! We look forward to hearing from you.