How to Determine The Best Time to Garnish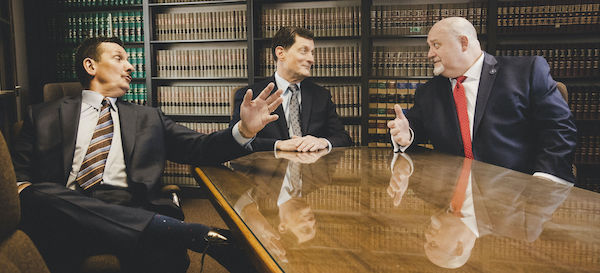 Which accounts should I garnish?
How do you figure out what to garnish?
When is the best time to garnish?
Timing is everything! You should try to time the service of a garnishment to maximize your chances of recovering money. What do we mean?
If your debtor tends to pay his bills at a specific time of month, try to garnish around that time. If your debtor is an individual, garnishing a bank account on payday improves your chances of recovering money.
You can time other forms of garnishment so that they're likely to be most effective. Have questions? Contact an experienced debt collection attorney in Michigan!
We Specialize in Debt Collection in Michigan!
At Muller, Muller, Richmond, & Harms, P.C., our attorneys specialize in debt collection in Michigan. We can help you build a strategy customized to fit your business needs. We want to ensure you receive the best possible outcome in pursuing your case.
Since 1961, our top-rated lawyers have been dedicated to professionally and aggressively pursuing the money you're owed in a straightforward, ethical manner. With offices in Birmingham and Grand Rapids, we handle claims against debtors located in Michigan, even if you are located out of state or out of the country.
Take the First Step! Our Attorneys for Debt Collection in Michigan Can Help You!
If you need help settling a debt owed to your business by a debtor in Michigan, contact an experienced attorney who handles debt collection in Michigan.
Let our experts handle all the work for you! Fill out the information form on our "Contact Us" page, or give us a call at 248-645-2440, to ask questions and figure out your next steps. Don't let the money owed to you go away – get started today! We look forward to hearing from you.