Debt Collection in Michigan Handled By Expert Attorneys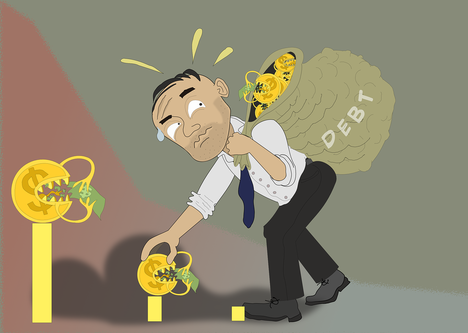 Are you wondering about how your clients' debt will be collected?
Are you wondering what kinds of benefits are exempt from debt collection in Michigan?
According to the Michigan Fair Debt Collections Act, the following benefits are exempt from income garnishments by debt collectors:
1. Public assistance
2. Supplemental security income
3. Social security
4. Social security disability
5. Veterans benefits
6. Child support
7. Workers compensation
8. Unemployment insurance
9. Railroad retirement benefits
10. Black lung benefits
11. Public and private pensions
12. Retirement savings accounts
Debt collection is a long process, so you may have to be patient! When you feel you've reached a dead end trying to collect on your own, it's time for you to let the experts fight for your rights. If you're struggling to collect on unpaid invoices and need help finding a solution, our experts handle in-state, out of state, and international judgments against debtors located in Michigan.
Attorneys for Debt Collection in Michigan Fight for Your Creditors' Rights!
If you're a business owner, you should be spending your time conducting business rather than chasing down debts. Contact our experienced attorneys for debt collection in Michigan today at (248) 645-2440 for a resolution to your collection matters. Let the experts worry so you have more time to focus on growing your business.