Debt Collection Attorneys in Michigan Crack Down on Overdue Accounts!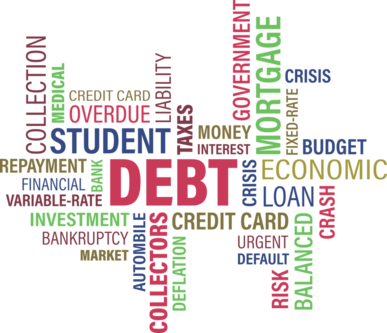 Are you tired of seeing no results after a lot of hard work?
Is taking people to court costing you an arm and a leg?
Can you ask the court for collection fees and interest?
Here's what you need to know:

In most cases, your debtor will try to settle the amount they owe for less than the total amount due. Many creditors will take the deal and settle. However, if you want debt collection attorneys in Michigan that will fight for your creditor's rights, Muller, Muller, Richmond, & Harms, P.C. is the firm you can trust!

Interest can be charged on delinquent accounts and enforced in the state of Michigan, but it needs to be incorporated into your application for credit or contract. A clause providing for your recovery of reasonable collection cost and attorney fees should also be included. In the state of Michigan, collection fees and interest may not be enforceable unless they're in writing and signed by the customer.
Don't know where to start on your own? We can help!
We've Succeeded in This Area!
We've tracked down overdue accounts for over 57 years! We'll handle your case with the professional attention it deserves and we're well prepared to use all our options to collect your overdue debts.
Need help writing a collection letter?
Need help with collection calls?
Need to hire someone to repossess a debtor's possessions?
We'll work with you from start to finish, managing your accounts receivable operations and quickly collecting your debts. Imagine how great it will feel to have these debts paid in full and your bank account replenished.
We handle all cases for debt collection from all industries, including:
1. Manufacturing
2. Financial services
3. Insurance
4. Advertising
5. Information technology
6. Communications — including line and equipment destruction cases
7. Lenders of all types — secured and unsecured
8. Credit grantors
Why Choose Muller Law Firm?
We've been in the collection business for over 50 years, and we're based right here in Michigan. When you call the Muller Law Firm, your initial consultation and strategy meeting are FREE! We don't think you should have to pay just to be informed of your rights. Do you?
You put your collections in the right hands when you decide to go with the experts at Muller Law Firm. Our professional attorneys know how to get results. Don't wait another day!
Client Success Stories: Our Clients Say it Best!
"The Mullers' have been outstanding, working with my company to collect unpaid invoices. They're professional and get results, and aren't afraid to tell you bad news if it needs to be said. I recommend the firm ... call Mike Muller with your collections and he will guide you through the process!"
Nick, Ann Arbor
"They were so helpful throughout the entire process. I can't thank them enough!"
John, Novi
"John always goes the extra mile, going above and beyond! I wanted to make sure to tell you thanks for the fine work and continued support."
Robert, Birmingham
Contact Our Debt Collection Attorneys in Michigan!
We want to make sure you're well educated and comfortable before we take any further steps. If you'd like to speak to one of our debt collection attorneys in Michigan about how we can help you, give us a call at 248-645-2440. Stand up for your rights as a business owner, and get what you're owed!