Documenting Admissions: Creating a Paper Trail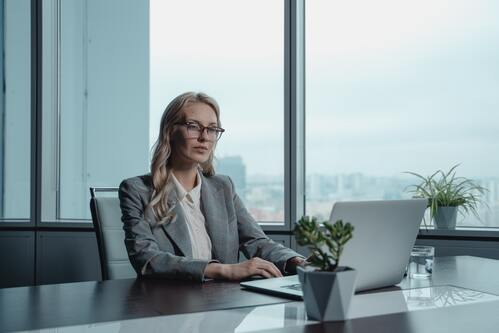 Is your delinquent customer ignoring your requests for payment?
Is there proof that this customer owes you money?
Before a debtor commits to payment, you may have to force them to make an admission.
What is An Admission?
An admission is a statement from the debtor conceding that they owe you money.
Don't think of getting admissions as a passive process, but rather as an active one. Anytime you're in contact with your debtor, you're fishing for admissions – especially written admissions. Take any opportunity to get an admission from your debtor that the money is owed. Hook your debtor and reel them in.
After you have an admission, you're in an excellent position to build on it. Stay cool, professional, and polite. It really is like fishing: Don't jerk the line before the fish is on the hook.
Documenting Oral Admissions
Although your goal is to get a written admission, that's not always possible. But you can create a paper trail with an oral admission by doing the following:
Note any oral admission in your records.
Follow up the oral admission with a note or memo
Send a confirmation of any oral agreements, and ask the customer to sign and return it
Documenting Payments
A partial payment is also an admission. Why would a debtor make a payment on the account if they didn't owe the money? A payment is an imperfect admission. It doesn't establish the amount the debtor concedes to be due, and it leaves defenses open to your debtor, such as payment having been made by mistake or having been made before a product defect was detected. But in most cases, it establishes that your bill has some level of validity.
Documenting Any Disappointment
Suppose you've reached an understanding and sent written confirmation to the debtor but haven't heard anything back – no confirmation, no check, no apology. Send another letter reiterating the debtor's admission and the agreement, and expressing your disappointment at the fact that the debtor didn't follow through.
Collect with a Collection Company in Birmingham, Michigan
At Muller, Muller, Richmond, & Harms, P.C., our attorneys specialize in debt collection in Michigan. We can help you build a strategy customized to fit your business needs. We want to ensure you receive the best possible outcome in pursuing your case.
Since 1961, our top-rated lawyers have been dedicated to professionally and aggressively pursuing the money you're owed in a straightforward, ethical manner. With offices in Birmingham and Grand Rapids, we handle claims against debtors located in Michigan, even if you are located out of state or out of the country. To protect your creditors' rights, contact an experienced collection company in Michigan today at (248) 645-2440 for an effective resolution to your collection matters.